You can't go wrong visiting Cancun after reading this article. Cancun has a little bit of everything from historic sites, festive culture, vivid beaches and a full energy night life; it really is the playground for North America. Regardless if you plan to stay a week or two, there still will be too much to do. I visited the Yucatan peninsula more than 20 times, so with the ideas of the article I dare someone to say they didn't have a good time.
Historical Seekers:
1.Chichen Itza is my personal favorite ancient city of this region. The drive from Cancun is two hours, which is included in tour packages, with different attractions on the way. It's one of the Seven Wonders of the World, and the best preserved archeological site, it is also on the UNESCO world heritage list. Diva Empire Travel recommends going early as possible, because it does get hot during the day and many tourists come to visit.
2.Tulum was the only port city of the Mayan empire and it held great strategic importance and beauty along the jungle coast. It is an hour and forty min drive from Cancun. The ruins are right along the beach, for some great Instagrammable photos. Diva Empire Travels recommends bring a swimsuit and take a dip in the hidden beach.
3.El Meco for archeologists that don't have much time but still like to see some ruins, we recommend El Meco which is only 16 minutes from downtown Cancun. Check out the 41 foot high pyramid, without the hassle of driving far.
Animal Watchers:
1.Dolphins, there are three places that Diva Empire Travel recommends for seeing these playful and lovable citizens of the sea. My favorite is Dolphinaris which is in Cancun, very close to any hotel. For a group of ten, you will be paying around $95 for two hours of swimming, watching and playing with Dolphins. Other places you can experience this is Tulum, Riviera Maya Park, and Cozumel.
2. Sea Turtles, visit Akumal if you want to have a party time with turtles. In Mayan Akumal means "Place of the Turtles". Located 62 miles south of Cancun, this snorkeling spot is amazing with turtles, marine life, and the second largest coral reef in the world. Another option is Tortugranja on the center island of Isla Mujeres, this a dry on land learning conservation place for only a $3 free.
3.Whale Sharks, my second favorite sea animal to swim with after Dolphins. This attraction can be quite demanding on the body and you need to be in good condition to swim up to these gentle giants. You wait in the ocean, when they show up; you jump in and swim next to them. I had the most thrilling experience when I had one swim right underneath me. You can book the tours at Isla Holbox, Isla Contoy, Isla Mujeres or Cancun.
4.Bird watching paradise, for this experience we recommend Isla Contoy. This is a small National Park sanctuary north of Isla Mujeres, with over 100 Species of birds. This bird spotting tropical heaven can cost $100 per person for an all-inclusive cruise to the island.
Shopping enthusiasts:
1.Luxury Avenue, upscale shopping with high end brands such as Burberry, Coach, Swarovski, Cartier and Fendi. Be prepared to see security guards standing with AK-47s, your credit card will have a big workout here.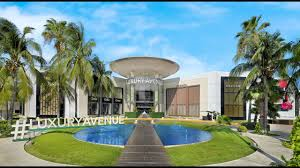 2. Las Plazas Outlets is an open air mall with many discounted shops. This is the middle ground for shopping with good deals. The drive is about 18 minutes from the Hotel zone.
3.Market 28, my kind of shopping, local vendors comes together in the largest flea market in Cancun. You can haggle prices and find really unique items such as Mexican handicrafts, jewelry, t shirts, pottery and clothing. Enjoy the many Mexican and seafood places at very economical prices. 15 minutes from Hotel zone.
Night Life Party Animals:
1.The City, the largest night club in Latin America, impressive levels, up to 6 thousand people. My personal favorite, the biggest space, the best djs, the best light show, fire dancers, feels very international, all for one inclusive price of $65.00 with drinks included.
2.Mandala and Mandala beach club, great music ranges from techno to reggaeton , so everyone will find their atmosphere. The beach club is separate from the club; they host a pool party with lots of fun contests. Party your ass off under the sky.
3.Coco Bongo, is almost like a tradition when visiting Cancun. It's a legendary place here with live performances from impersonations of Michael Jackson, Beyoncé, Shakira and Madonna to name a few. You dance between performances, and the party continues after the shows. It's a must.
Water Sport Splash Down:
1.MUSA, an underwater Museum in the waters surrounding Cancun and Isla Mujeres. Over 500 sculptures were created that encourages coral reef growth. Statues of people, houses and even a VW Beetle, leaves with an eerie yet serene feeling. Snorkeling tours start at $30.
2. Punta Nizuc, ideal snorkeling, close to the Cancun Hotel Zone on the southern tip of the Island. The Reef area is home to turtles, starfish, lobsters and other creatures near the coral
3.Scuba Diving to see the coral reef can't be beat here in Cancun, with both the islands of Cozumel and Isla Mujeres offering many packages for the entire day. If you have time for only one, Diva Empire Travel recommends Cozumel.
4.Cenotes, natural pools where the limestone surface collapsed creating large underground river system. These are amazing for scuba and exploring amidst irresistible turquoise, blue or green water ways. With over 30,000 cenotes in the Yucatan, we will list a few must visit ones. Ruta De Cenotes, a 30 minute drive near the city of Puerto Morelos. Here you will find many near each other such as Cenote La Noria, Verde Lucero, Cenote Mojarras, and Venote Selvatica. Of this Verde Lucero is a top pick.
Adrenalin Junkies:
1.Xplor Adventure Park, freedom in the jungle! This is my personal favorite pick for adrenaline and excitement. It's well organized and much variety to choose from. With two seven-zip-line-circuits with the highest destination, two amphibious vehicle courses through jungles and flooded caverns, and underground rivers to swim or paddle over. This is a true jungle adventure.
2.Selvatica is my second choice for extreme sports, including Bungee jumping. It's my second favorite because it's more demanding, but has less variety than Xplor but much more extreme. Be prepared to pay little more too. If you're more about zip lining and bungee jumping over the jungle, this is the place to be!
3.Jetpacks adventures, Parasailing, and bungee jumping. These actives can be booked at your hotel, very close by, and you don't have spent the whole day doing it. This lets you spike your adrenaline and go back to laying on the beach after.
Bonus: Instagrammable locations:
Cancun Sign- Hotel Zone, 77500 Cancun, Quintana Roo
Tulum -Beach and Mayan ruins
Xcaret -Island excursion with pumas
MUSA- Underwater Art Museum
Pink Lagoon Las Coloradas
13 miles of Cancun beach front
Cenote Dos Ojos
Cenote Ik-Kil
Market 28
Cozumel5
Thank you for reading! Please subscribe, you guys make this page happen. If you have any questions or comments or personal experiences you would like to share please post in the comments section. Again I appreciate any donations small or large on PayPal. Diva Empire Travel, travel blog for traveling women.